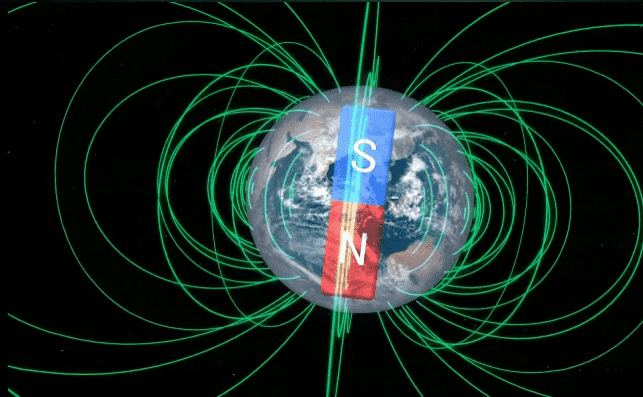 Earth is one of the magnetized planets. Earth's intrinsic magnetic field is generated by electric currents inside the outer core and it has the S and N poles at the north and south poles, respectively, as can be seen from the fact that the needles of compasses point to the north almost everywhere on the ground. (Figure 1)。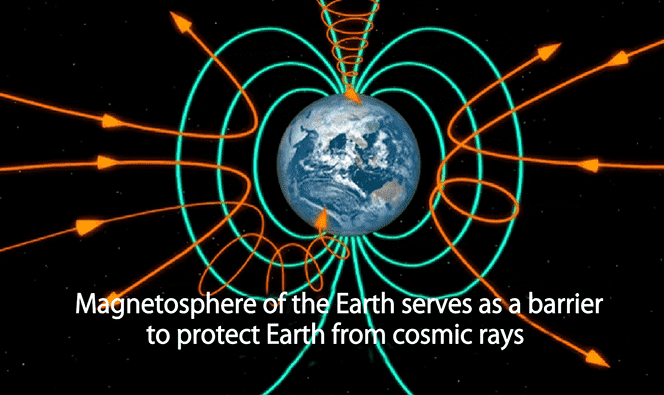 The motion of charged particles such as electrons and ions (plasmas) is changed by Earth's magnetic field. As a result, high-energy charged particles associated with cosmic rays and proton phenomena (SEPs *1) cannot easily reach the middle- and low-latitude regions (Figure 2). In other words, Earth's magnetic field acts as a barrier to such high-energy particles in the outer space.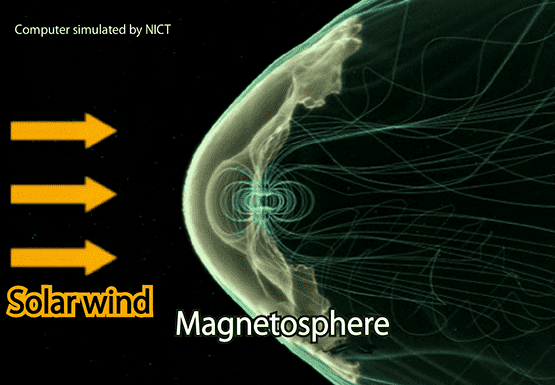 Earth's magnetic field does not extend infinitely but is deformed by solar wind (the supersonic wind consisting of plasma and a magnetic field arriving from the sun), forming a cometlike structure. We call this structure Earth's magnetosphere (Figure 3). The condition of the magnetosphere is markedly changed by the solar wind.
*1 SEP=Solar Energetic Particles